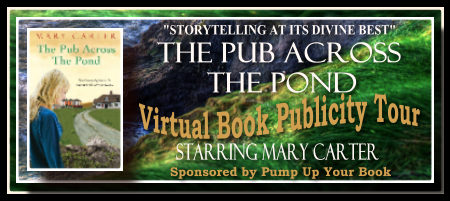 Join Mary Carter, author of the women's fiction novel, The Pub Across the Pond (Kensington), as she virtually tours the blogosphere September 20 - November 11, 2011, on her second virtual book tour with Pump Up Your Book!
About Mary Carter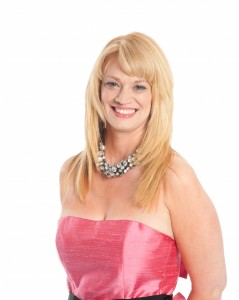 MARY CARTER is a freelance writer and novelist. The Pub Across the Pond is her fifth novel with Kensington. Her other works include: My Sister's Voice, Sunnyside Blues, She'll Take It, and Accidentally Engaged. In addition to her novels she has written two novellas: A Very Maui Christmas in the best selling anthology Holiday Magic, and The Honeymoon House in the best selling anthology Almost Home. She is currently working on a new novel for Kensington. Readers are welcome to visit her at www.marycarterbooks.com. Visit her at Facebook at http://www.facebook.com/pages/Mary-Carter-Books/248226365259.
About The Pub Across the Pond
"Sometimes leaving home is the only way to find where you belong…."
Carlene Rivers is many things. Dutiful, reliable, kind. Lucky? Not so much. At thirty, she's living a stifling existence in Cleveland, Ohio. Then one day, Carlene buys a raffle ticket. The prize: a pub on the west coast of Ireland. Carlene is stunned when she wins. Everyone else is stunned when she actually goes. As soon as she arrives in Ballybeog, Carlene is smitten, not just by the town's beguiling mix of ancient and modern but by the welcome she receives. In this small town near Galway Bay, strife is no stranger, strangers are family, and no one is ever too busy for a cup of tea or a pint. And though her new job presents challenges--from a meddling neighbor to the pub's colorful regulars--there are compensations galore. Like the freedom to sing, joke, and tell stories and, in doing so, find her own voice. And in her flirtation with Ronan McBride, the pub's charming, reckless former owner, she just may find the freedom to follow where impulse leads and trust her heart--and her luck--for the very first time.
Visit her official tour page here! If you would like to ask Mary a question, be sure to stop by Pump Up Your Book's September Authors on Tour Chat/Book Giveaway starting at 8 p.m. eastern on Friday, September 30. She would love to meet you!
Pump Up Your Book is an innovative public relations agency specializing in online book publicity for authors looking for maximum online promotion to sell their books. Visit our website at www.pumpupyourbook.com to find out how we can take your book to the virtual level! Don't forget to check out our December special!
Contact: Dorothy Thompson, CEO/Founder Pump Up Your Book
PUMP UP YOUR BOOK ONLINE BOOK PUBLICITY
"We take books to the virtual level!"